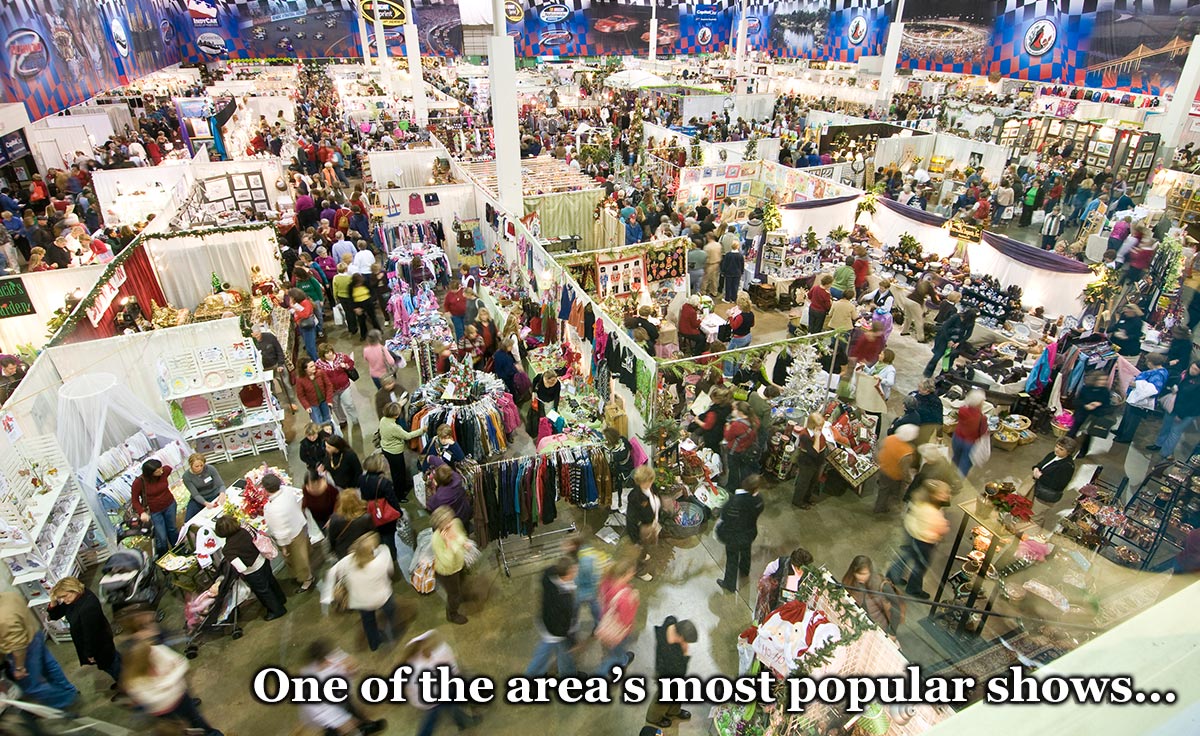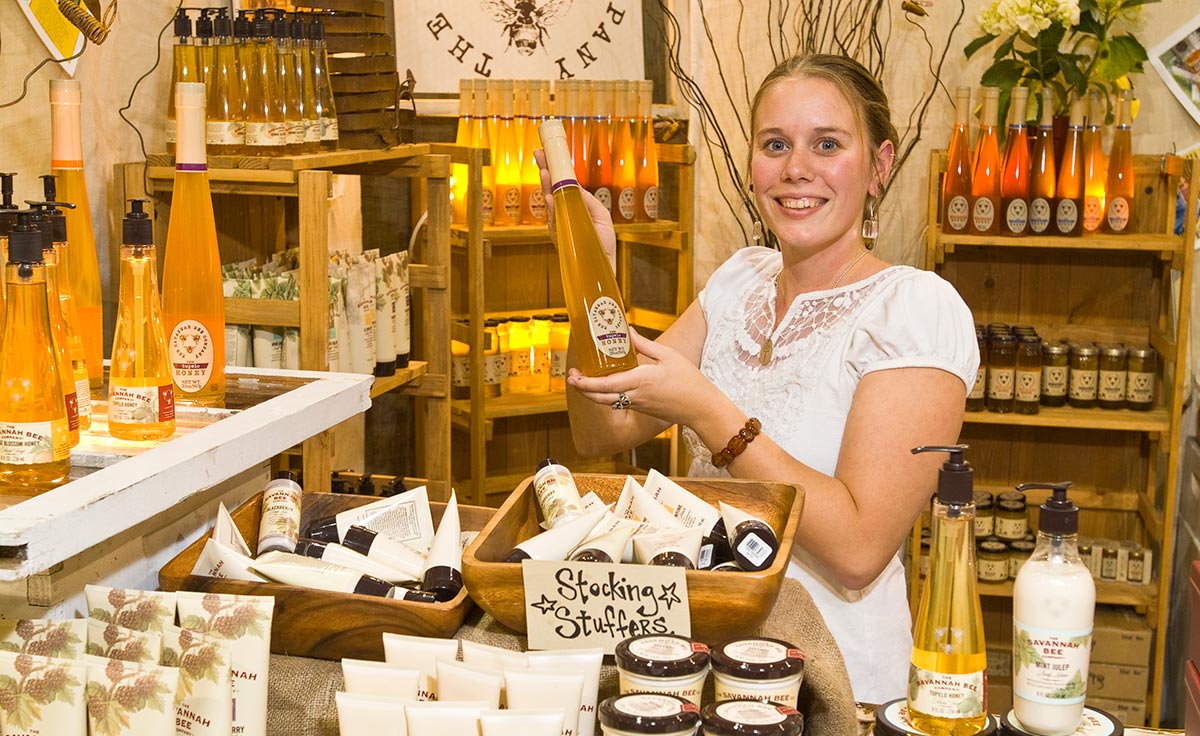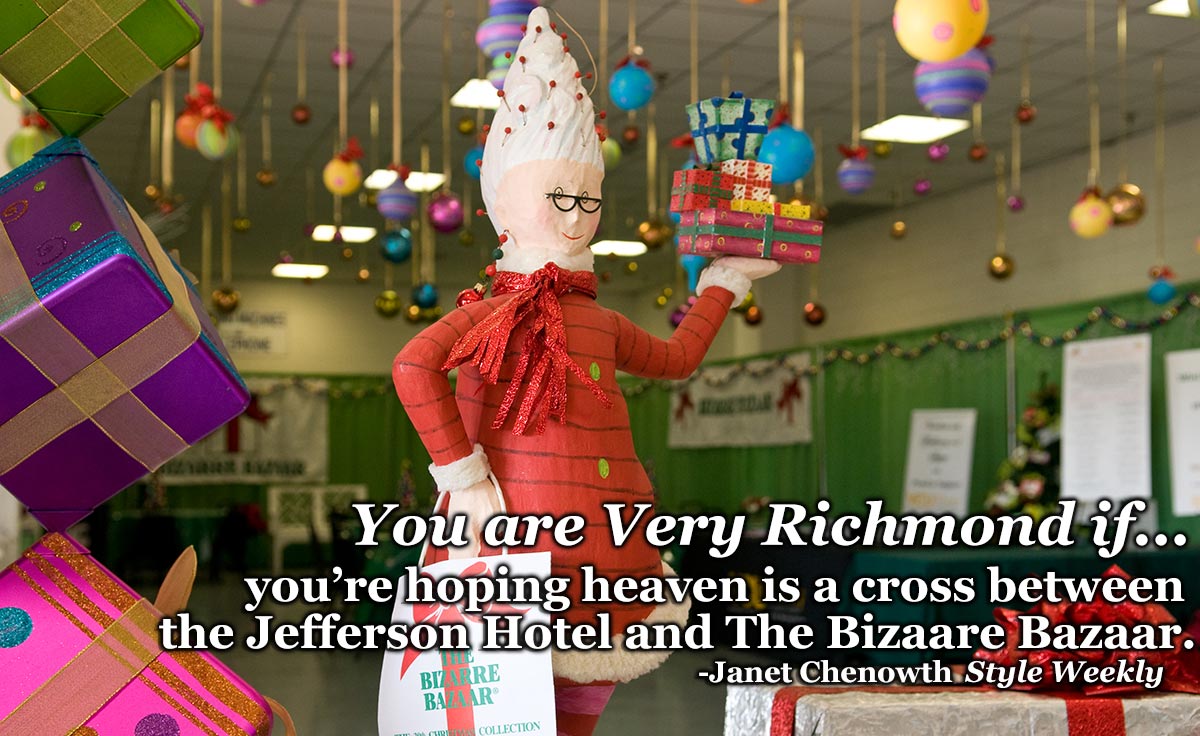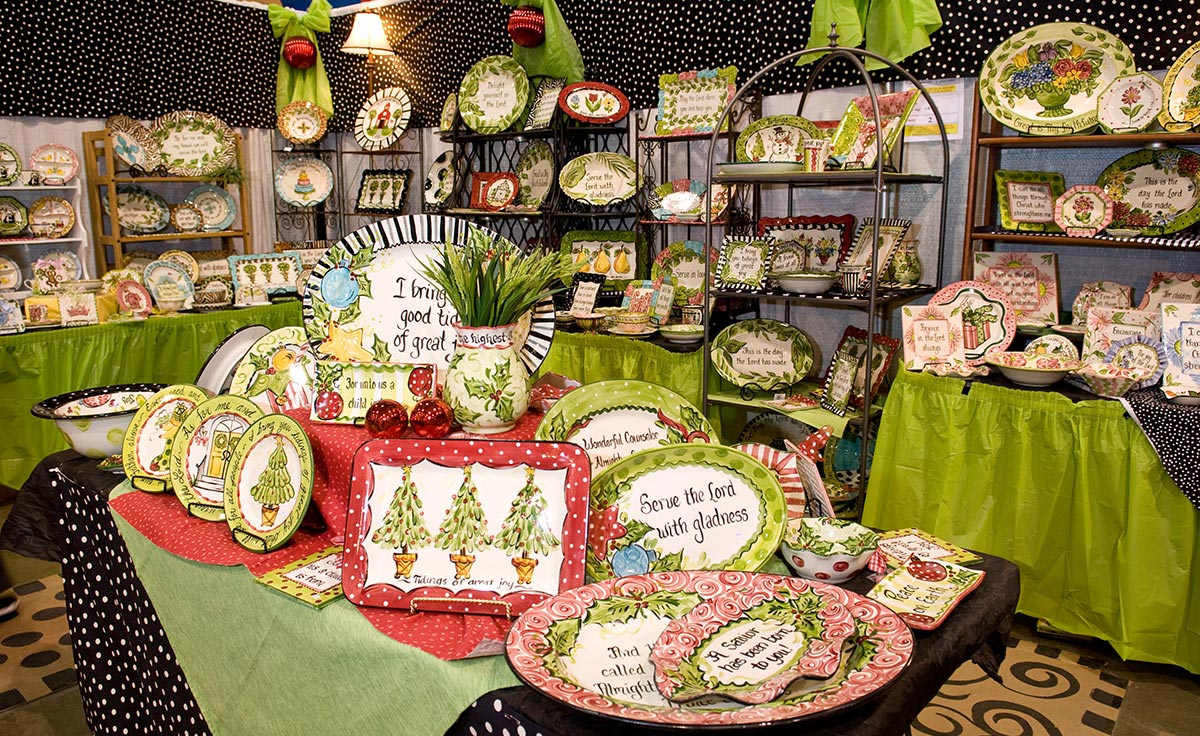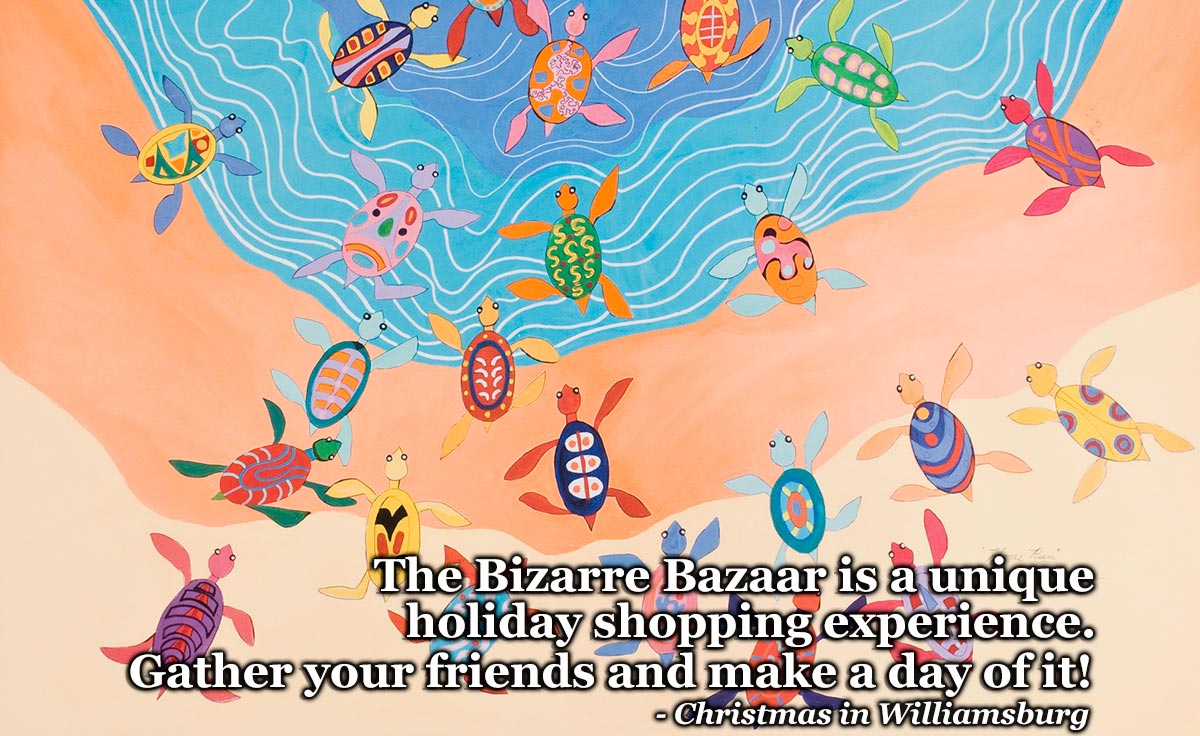 RUNNING THURSDAY, DECEMBER 5 – SUNDAY, DECEMBER 8,  The 44th Christmas Collection returns to the Richmond Raceway Complex at 600 East Laburnum Aveune, Richmond VA 23222 to offer a high quality marketplace featuring exclusive exhibitors that you will find at no other show in our area.  A Virginia tradition for 44 years, our unique offerings include seasonal gifts and decorative accessories for the home and garden, gourmet food and cookbooks, fine linens, designer clothing, toys, fine crafts and artwork, furniture and jewelry.
Come see what all of the excitement is about!
We are excited to fill the Richmond Raceway Complex with over 400 Exclusive exhibitors from all over the country
and only seen locally at The Bizarre Bazaar®.
---
TICKETS AVAILABLE
& AT THE DOOR
PREVIEW GALA SHOPPING
Wednesday Evening only — 4:30pm-9pm

---
EARLY BIRD SHOPPING
Thursday & Friday only — 8am-10am
ADULTS $14
CHILDREN 2-12 $1.50
No Strollers Allowed
GENERAL ADMISSION
December 5th – December 8th, 2019
THURSDAY-SATURDAY 10am-7pm
SUNDAY 10am-5pm 
ADULTS $9
CHILDREN 2-12 $1.50
Handcarts & Pets Prohibited
Buy Tickets at the Door!
---
Get 50¢ coupon now!
View Map of Richmond Raceway Complex
600 E. Laburnum Ave
Richmond, VA 23222
---
The Bizarre Bazaar® shows are unique marketplaces featuring hundreds of exclusive exhibitors selected from the best craft and gift shows in America. The shows attract thousands of enthusiastic shoppers from Virginia and the surrounding Southeastern states.